About Us
Introduction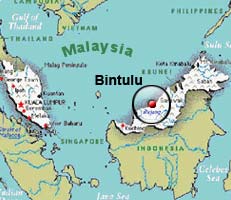 The history of Syarikat Sebangun Sdn Bhd could trace back to 70's when its predecessor; Glass Sand Company Berhad was established to mine and process silica sand in the northern part of Sarawak, East Malaysia.
Being the pioneer of such kind of ventures in Sarawak, the Company faced many problems during the early years of the company's history . The shareholders of the Company did not deter but instead more committed and rendered more supports to the management team. The Company eventually went through a slow metamorphism and eventually evolved to be one of the leading suppliers of high quality silica sand in the region.
In 1985 in response to new economy policy of Malaysia Government, the Company went through a new shareholders restructuring by incorporating a new company called Syarikat Sebangun Sdn Bhd to accommodate new shareholders. Since then the shareholders of Syarikat Sebangun Sdn Bhd have been:-
Sarawak Economic Development Corporation ( Government owned company )
Glass Sand Company Berhad
Lanco Corporation Sdn Bhd and
Syarikat Maslahat Sdn Bhd.
Reserve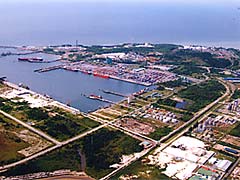 Sebangun has been the biggest glass sand producer in Malaysia and it's also one of the leading silica sand producers in South East Asia with the annual capacity of 400,000 mt. Expansion plan has been worked out to increase the plant capacity immediately should there be more requirement in the market.
Sebangun currently possesses 4,500 hectares of mining leases in four locations
Without accounting the probable reserve, the proven couple of millions tons of crude silica sand reserve can ensure the steady supply of our silica sand for quoted & entity or so.